Growth Marketing for Healthcare Innovators
Gain visibility into your sales and marketing process, access key healthcare decision-makers, and drive predictable growth with a proven system for healthcare innovators. Schedule a discovery call to find out if Jairus is the right fit for your medical device, healthtech or life sciences company. 
Ready for rapid growth? Schedule your discovery call.
Partner with a B2B Healthcare Agency that Truly Understands MedTech Growth Marketing
Accelerate medical device sales
Connect with healthcare decision-makers
The focus that Jairus has on the healthcare industry was a big deciding factor. There was a pretty immediate trust because they understand the nuances of marketing for a med device company. It was easy to feel like Jairus is part of our internal team.
Healthcare Tech Companies
Healthcare Insurance & Benefits
Dental & Dental Specialty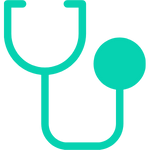 Insurance-Pay Medical Practices
SNFs & Assisted Living Facilities
Meet Jairus founder, Scott Alexander
About a decade ago, I had the great fortune to launch an insulin pump for Medtronic. We launched in 55 countries and generated $500 million in revenue in the first year. I can remember all the steps that went into the launch – months of work crafting messaging and designing collateral. It was an incredible experience and we had a great outcome, but I was left with this gnawing feeling – which of my work actually helped to produce value for the company and which was wasted? I had a similar feeling when I was the VP of Marketing at Mercy/ROi, an innovative player in the healthcare supply chain industry. In fact, this is the fundamental question for medical device marketers.
Four years ago, I bought a digital marketing firm focused on direct-to-patient marketing for healthcare providers. We then built a B2B framework on top of the organization to take those capabilities and focus them on doctors, nurses, and other healthcare decision-makers. For the first time, we've created the ability to watch marketing campaigns in real-time and see whether they are actually driving prospect engagement and opportunities for increased revenue.
It's exciting to come full circle to solve a problem that I felt so acutely, a problem that marketers across the globe have wrestled with since the dawn of time – which of my efforts are driving results, and how much did I contribute to the team's success? If you're interested in learning if that framework makes sense for your MedTech company, let us know. I'd love to learn more about the work you're doing.
The B2B Healthcare Marketing Strategy You Need
Jairus offers an innovative sales enablement model, communicating your message online to target audiences (like doctors, healthcare administrators, or patients) to supplement MedTech sales team efforts. From go-to-market strategies and medical device launch plans to physician adoption and patient engagement, we're a full-service agency committed to helping medical device, healthtech and life sciences companies like yours change the world – and their bottom line.
Leverage Our Expertise to Grow Your B2B Healthcare Business
Are you ready to make your mark on the MedTech industry?